The American Dream Through The Eyes Of One High School:
BecTech Center For Adaptive Innovation & Creativity
Immediate Benefits & Long-Term Focus
The new campus addition will be one of the most advanced projects Becton Regional High School had undertaken since it was built in 1971. It will feature dozens of modern classrooms and unique programs that will transform the traditional classroom and high school spaces into adaptive future ready facilities. In addition to bringing our students back home, the BecTech Center will allow students to gain experience in a variety of modern day careers and provide seamless interdisciplinary collaboration between a variety of different fields.
"Our job is not to prepare students for something. Our job is to help students prepare themselves for anything."
-A.J. JULIANI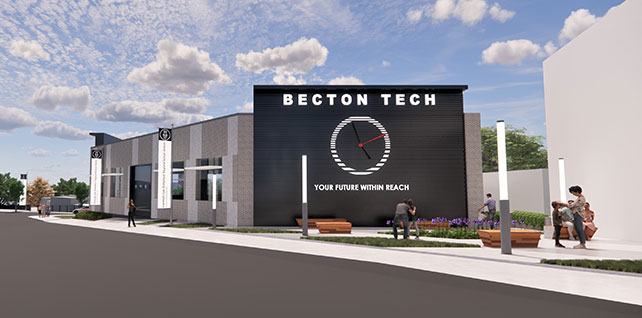 With Changing Times, Comes Changing Education
Opportunity to partner with local colleges, universities, technical schools, and technologically innovative companies like Amazon to train students for the jobs of the future.
Advanced Tech, Industrial, and Manufacturing wing with a vocational component all aligned to Industrial Revolution 5.0.
New Special Education Services to meet the needs of all abilities and disabilities and keep students in their hometown high school.
The BecTech Center for Innovation & Creativity supports students' varying interests and sets them up for success and with more opportunities available to them upon graduation than ever before.
New diversified, specialized, and enriched program and certification offerings for the college and non-college bound learner.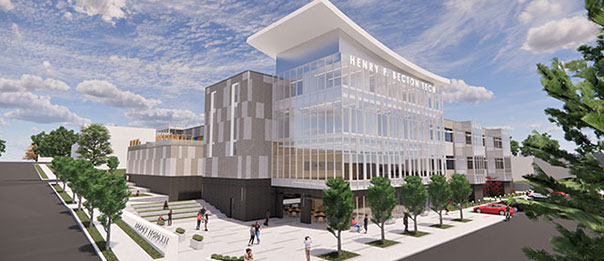 The Most Advanced Educational Institution In The Northeast
Rooftop Sensory Garden, Culinary Dining Hall, Agricultural Engineering & Hydroponics, Advanced Robotics, Virtual Design Construction, BlockChain Developer and Advanced Computer Science, Industrial Machinery & Mechanics, Sustainable Architecture, etc.
Medical Health Sciences program that highlights cancer, disease, and pandemic research as well as prosthetic creation in manufacturing.
Microcommunity Wellness Center & full size Athletic Complex with rock wall, indoor batting cages, and outdoor patio.
Environmentally friendly building specifications ready to source clean power and energy. The cleanest and most environmentally friendly high school in the nation.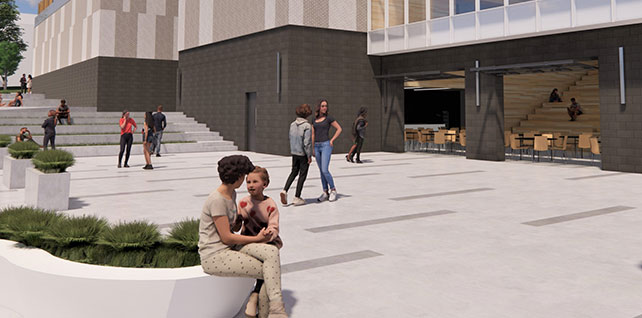 Post-Covid Ready
No more school shutdowns.
Added square footage and oversized classrooms will easily allow for social distancing.
The nearly 90,000 extra square foot facility will include sanitation features to protect students and staff against future Covid-19 variants and pathogenic diseases in order to keep school doors open for business and avoid online learning.
Additional features will include motion-activated restroom fixtures, bipolar ionization units that sanitize outside and inside air as it flows through the duct work, motion activated bottle fillers and digital hand sanitizing stations.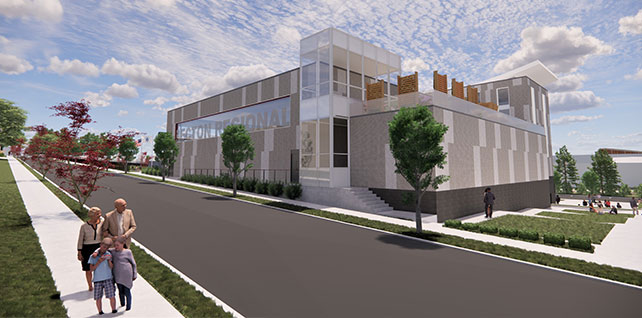 Solidifies Institutional Leadership
Becton Regional High School is experiencing great momentum in an era that began with a Port-Authority funded $37 million renovation in 2013 whose benefits included adding wellness and cultural assets and reviving athletics. Recent accolades for the system and the achievements of its students are signals that new investment in education is rewarding throughout the community.
The added value from an expansion of our already esteemed facility includes vastly enhanced performance and efficiency by everyone who touches it. From building utilization and energy use to staff recruitment and retention, layer upon layer of benefits will be delivered to the community from the Becton Regional expansion.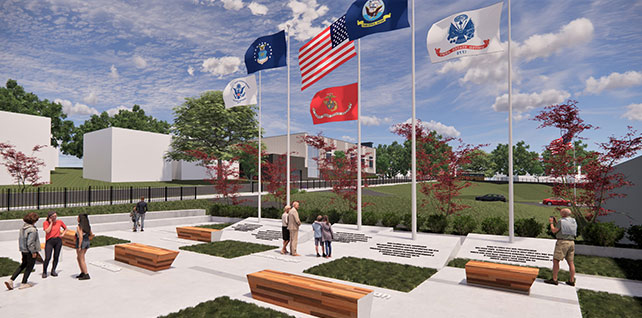 Honoring Our Veterans
Continuing the Becton Regional tradition of honoring our community's service members
Construction of a Veterans Plaza & Hall of Honor ensuring their sacrifice to our nation is always remembered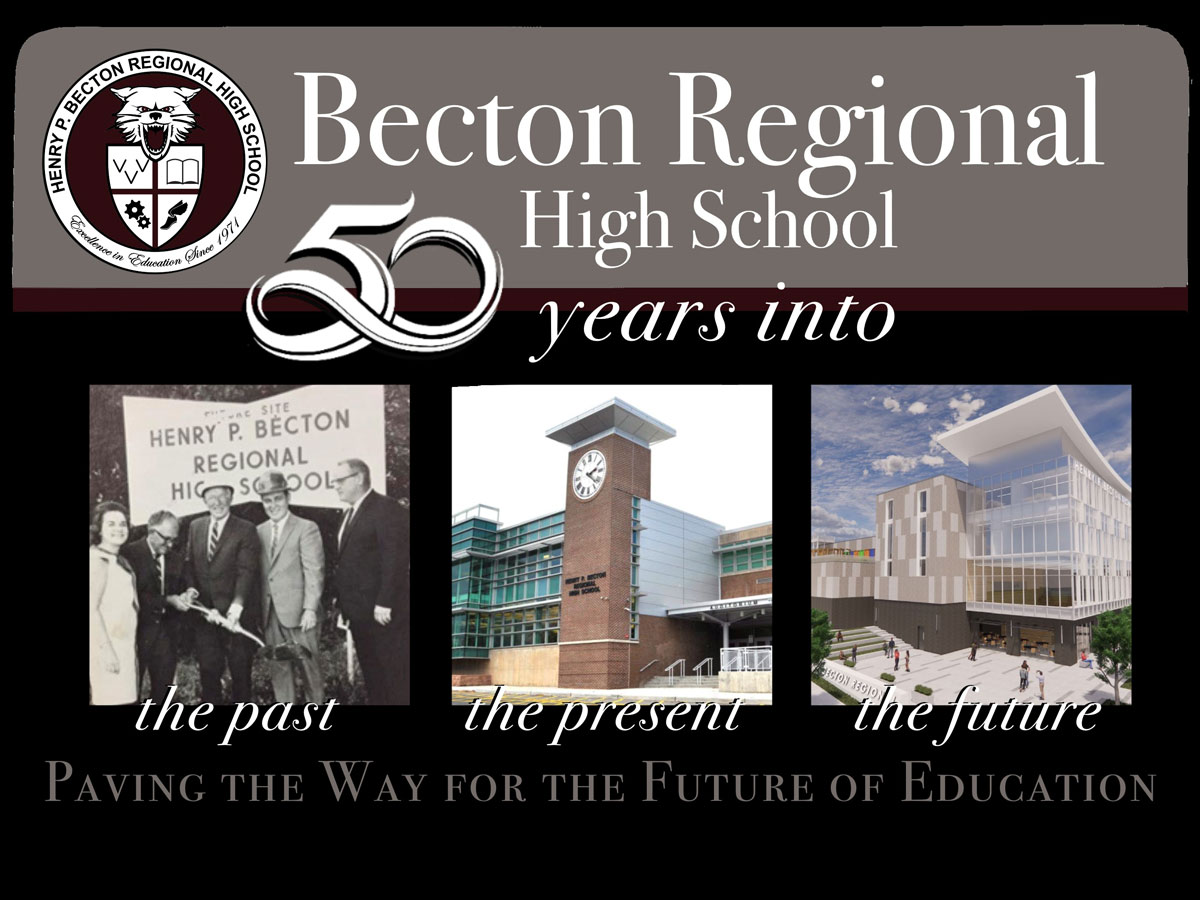 "Students are investing time and money with a purpose in mind … schools who do not serve will not survive."
-Stephen Trachtenberg, President Emeritus George Washington University